Where creators control their destiny
Welcome to FanStar
The next generation of video based social media Join the rEvolution, embrace creativity, follow your passion, and free your mind.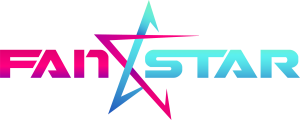 Who We Are
We are the next generation of social media. Video based, blockchain secured, and responsibly driven. We are the platform and solution that society has been asking for. One that believes that freedom of expression is our gift and that personal perspective is our right, which can vary as much as our reflections in the mirror.
Our gift is our diversity in thought. Our power is using that diversity for good. Gone are the days of the industrial age of unworthy treatment, slave wages, and disrespect. Now is the dawning of the age of inspired thought and worthy compensation.
We are the creators of the tools that will launch the next generation into independence and prosperity through respect and individuality. We are a unified group who believes in evolving how we live our lives today and supporting ideas that can benefit everyone's tomorrow.
What We Do
The Future is TECHNOLOGY, CREATIVITY, and ENTREPRENURSHIP. The Future is NOW
We are creating a technology portal that can help you choose prosperity over paychecks, protection over predaceousness, and freedom over bondage. FanStar is a platform specifically created to help you make money, speak your truth, or bond with your community. We support the system that allows you to follow your passion by giving you back control over your online environment.
You are one of a kind and we believe you hold intrinsic value in just being you and doing what you love. FanStar has created a tool to help you organize, implement, market, and share your dreams, goals, talents, and perspectives with the opportunity to generate independent income. Our GOAL is to create and help you open as many doors as possible to generating wealth, freedom, and happiness.
Creators – The environment will be geared to encouraging your talents and maximize your revenue generating opportunities, while utilizing resources in your local communities as much as possible.
Fans -This will also apply to those of you who just love watching content. Not all of us are creators but that doesn't make us any less important in this world of numbers. Your opinions, participation, likes, views, and follows are very valuable.
Businesses – Let's not forget the "mom and pops", independents working from home, for businesses, and/or factories, and non-profits that would also benefit from staying in touch with their local communities. We have a space for you too. Our goal is to help everyone who would like to respectfully participate in the FanStar ecosystem.
What We Are Working On Now
Due to the massive scope and scale of this plan, we have many projects in the works right now. Here are a few that are our current primary objectives. Please take a look at the NEWS tab for further updates on our progress. Registering to support the FanStar movement will also guarantee that you are kept up to date with all of our progress.
We are updating our landing page and creating our app.
We are preparing to promote our platform to major influencers that would like to consider supporting a new and more lucrative opportunity. Know any? Shoot them our link!
We are growing and always looking for inspired individuals that are willing to contribute to the first humanitarian-based social media platform whose sole purpose is to create wealth opportunity for all. Click here to contact us if interested.
What We Need From You
Registering on this site is more powerful than you know. Please register, share, and encourage, everyone you know to register as well. There is Power in Numbers and the more people we have registered, the more likely our project and purpose will be unstoppable. Of course, your info WILL NOT be shared with anyone, but we may send you an email or two with updates on the platform.
We are looking for Influencers / Creators of ALL genres that have a significant following to come on board. We are giving MAJOR benefits to a LIMITED number of influencers that have a following which ranges from 300k to >1 Million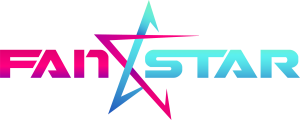 Want more information?
Send us an email.
Why We're Building This
It's no secret that the world that we live in is changing by the minute. It has become very clear to a group of people that change is inevitable and sometimes we just have to roll with the punches. This group of people believe that positive change is also an option, unlike the media. No one wants to live hating their neighbors and relying on unpredictable forces to manage their existence. Positive change is the ONLY option we are choosing to focus on. It is time for humanity to evolve and we are bent to help that evolutionary process by helping as many people as we can adjust to a new way of life. A way that can actually help you grow, learn, and live a more fulfilling existence.
Our dream is to fulfill the dreams of others, by creating a fair, transparent, secure and equitable platform for creators to share their talents and gifts with the world. A platform for the people and by the people, a community built on creativity, respect and opportunity. FanStar is the cool new fun platform the world needs, join us in our mission!
Register now to support the next generation of video based social media.
Join the rEvolution, embrace creativity, follow your passion, and free your mind!